Uptown Girl by Billy Joel | Lyrics with Guitar Chords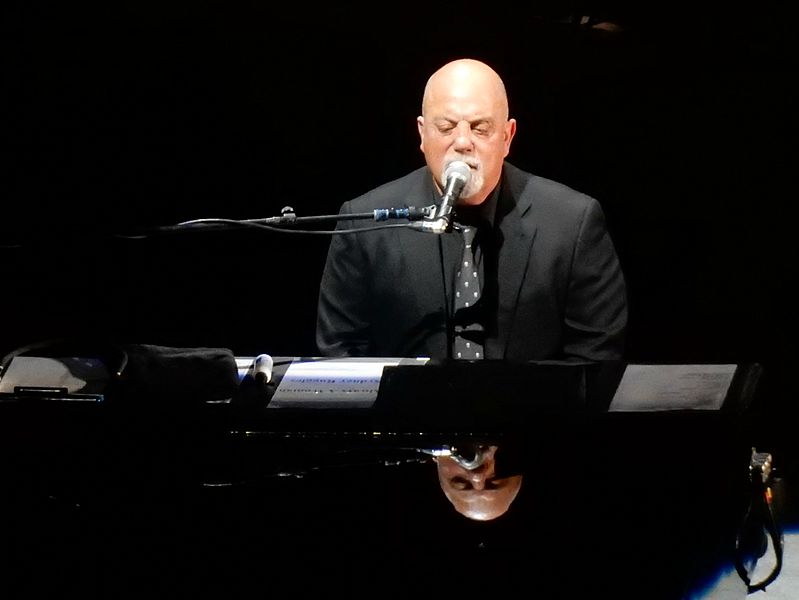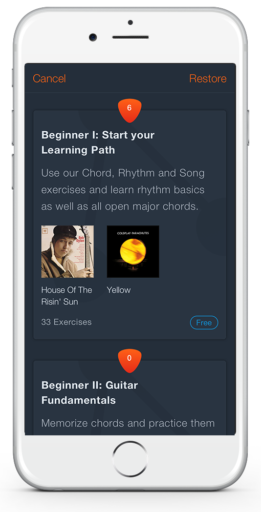 I first heard "Uptown Girl" as sung by the Irish boyband Westlife back then when MTV was all about music videos (and not reality shows). 13-year-old me was unaware of the fact that Westlife's rendition happened to be one of many covers of Billy Joel's smash hit. The song was inspired by the singer's relationship with model Elle McPherson. The single has sold over 1 million copies as of late.
One of the most famous pop songs ever is ironically enough one of the trickiest for the beginner to learn, due to the sheer amount of chords and variety in terms of chord progressions. Let's take a closer look at them.
You can learn to playUptown Girl by Billy Joel with guitar chords, lyrics and a strumming trainer directly in the Uberchord app.
Key of the Song: E major
This song is in the Key of E major for the most part, but it features quite a few modulations (key changes), which will have you fretting more chords than in previous songs. At the beginning of the song you hear the chords employed in the chorus:
I – ii – iii – IV –> E – F#m – G#m – A
I – ii – Iii – IV – V – E – F#m – G#m – A – B
This progression is played several times, before the verses, which are in the key of C major. The modulation towards C major is largely done by the bass line.
I – vi – iv – V –> C – Am – Dm – G
I – vi – ii – V7/vi – C – Am – Bm7b5 – E7b9
The E7b9 sounds unexpected in this context, but fits nicely. It can be seen both as a secondary dominant chord (V7/vi) or as a borrowed chord from the parallel minor key (A minor) or as a chromatic mediant of C major. Either way, this chord introduces a modulation to A major, the key of the pre-chorus:
I – vi – ii – II –> A – F#m – Bmin – B
Then you're back in E major, on time for the chorus.
Then there is that "whooh" interlude with the following chord progression (a personal favourite of mine, by the way). This interlude is in the key of B minor but ends with a so-called Picardy's third.
VI VII V i VII   –> G A F#/A# Bm A
VI VII V i  –> G A F#/A# B
The B chord takes you back to the first key, and the first chord progression.
To sum up, we have the following structure:
Chorus         – Key: E major – Progression: I ii iii IV and I ii iii IV V
Verses         – Key: C major – Progression: I vi II V and I vi ii V/vi
Pre-Chorus – Key: A major – Progression: I vi ii II
Chorus
Interlude       – Key: B minor – Progression: VI VII V i and VI VII V I
Chorus
Verses
Pre-Chorus
Chorus
Interlude
Chorus
More complex than you expect, right?
Chords for Uptown Girl
Let us now list all the chords that are employed in the original:
E – F#m – G#m – A – B – G – F#
C – Am – Dm – Bmin7b5 – E7b9 – Bmin
Quite a few, as you can see. You may either play the chords I've listed. Or you can play a simplified version by means of a capo and less demanding chords:
D – Em – F#m – G – A (for the chorus)
Bb – G – Cm – F – Dm – D7 – Amin – F (for everything else)
Uptown Girl – Video Lesson
Due to "Uptown girl" being such a famous song, there are several guitar lessons that will help you figure out a good way to play the song. This one is a rather simple way to play the song:
This one is for anyone wanting to play the "easier" version (that makes use of a capo):
Uptown Girl – Lyrics with Chords
Intro
D Em F# G
Oooohs
D           Em
Uptown girl
F#m           G
She's been living in her uptown world
A           D               Em
I bet she never had a back street guy
F#m           G
I bet her mama never told her why
A
I'm gonna try for an
D           Em
Uptown girl
F#m                G
She's been living in her white bread world
A           D              Em
As long as anyone with hot blood can
F#m            G
And now she's looking for a downtown man
A
That's what I am
Verse
Bb           Gm
And when she knows what
Cm             F
She wants from her time
Bb           Gm
And when she wakes up
Dmin    D7
And makes up her mind
Pre-Chorus
G              Em
She'll see I'm not so tough
C
Just because
A
I'm in love with an
Chorus
D            Em
Uptown girl
F#m           G
You know I've seen her in her uptown world
A            D               Em
She's getting tired of her high class toys
F#m            G
And all her presents from her uptown boys
A
She's got a choice
Interlude
F            G               E7           Am      G
Whoo-ooo-ooo-ooo-ooo-ooo-ooo-ooo-ooo-ooo-ooo-ooo-ooo-ooo-oah
F            G               E7            A       A
Whoo-ooo-ooo-ooo-ooo-ooo-ooo-ooo-ooo-ooo-ooo-ooo-ooo-ooo-oah
Bridge
D            Em
Uptown girl
F#m             G
You know I can't afford to buy her pearls
A               D               Em
But maybe someday when my ship comes in
F#m            G
She'll understand what kind of guy I've been
A
And then I'll win
Pre-Chorus
Bb             Gm
And when she's walking
Cm         F
She's looking so fine
Bb             Gm
And when she's talking
Cm             F
She'll say that she's mine
G              Em
She'll say I'm not so tough
C
Just because
A
I'm in love with an
Chorus
D           Em
Uptown girl
F#m                G
She's been living in her white bread world
A           D              Em
As long as anyone with hot blood can
F#m            G
And now she's looking for a downtown man
A
That's what I am
E            F#m
Uptown girl
G#m
She's my uptown girl
A           B
You know I'm in love
E            F#m
With an uptown girl
G#m
My uptown girl
A           B
You know I'm in love
E            F#m
With an uptown girl
G#m
My uptown girl
A           B
You know I'm in love
E           F#m
With an uptown girl
G#m
My uptown girl