Upside Down by Jack Johnson | Lyrics with Guitar Chords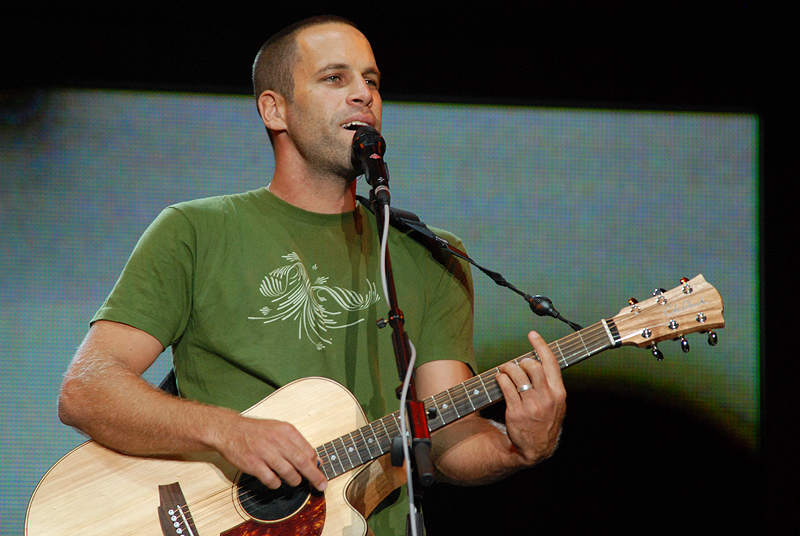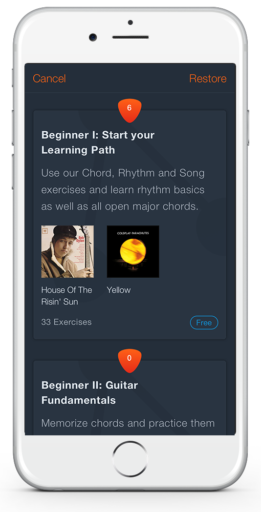 Upside Down by the American songwriter Jack Johnson is part of the soundtrack for the movie Curious George. Characterised by a moderate tempo, percussion and a subtle bass line along with soft-spoken vocals supported by acoustic guitars, the song did more than well on the charts, selling an impressive 1 million copies. The song has become a staple number in Jack Johnson's live setlist.
You can learn to play Upside Down by Jack Johnson with guitar chords, lyrics and a strumming trainer directly in the Uberchord app.
Key of the Song: E major
The song is in the Key of E major and makes use of just a few chords. You don't really need a capo to play this song. The chord progressions employed are as it follows:
I – ii (intro and verses)
The chorus is simply an expansion of the aforementioned chord progression:
I – ii – IV – V
Guitar Chords for Upside Down
E – F#m – A – B
There is a G#m used before the last chorus. It's simply the same shape for F#m but played two frets away.
Upside Down –  Video Lesson
This is by far the best lesson I've found, as it comes quite close to the way the chords are played in the original version:
Upside Down Lyrics with Guitar Chords
E
Who's to say
E
What's impossible
F#m
Well they forgot
F#m
This world keeps spinning
E
And with each new day
E                    F#m          F#m
I can feel a change in everything
E                 E
And as the surface breaks reflections fade
F#m                   F#m
But in some ways they remain the same
E                     E
And as my mind begins to spread its wings
F#m
There's no stopping curiosity
E
Who's to say
E
What's impossible
F#m
Well they forgot
F#m
This world keeps spinning
E
And with each new day
E                    F#m          F#m
I can feel a change in everything
E                 E
And as the surface breaks reflections fade
F#m                   F#m
But in some ways they remain the same
E                     E
And as my mind begins to spread its wings
F#m
There's no stopping curiosity
F#m                             E      F#m
I want to turn the whole thing upside down
A       B                        E       F#m
All finer things they say just can't be found
A    B                        E         F#m
I'll share this love I find with everyone
A       B                      E          F#m
We'll sing and dance to Mother Nature's songs
A      B                             E
I don't want this feeling to go away
E
Who's to say
E
I can't do everything
F#m
Well I can try
E
And as I roll along I begin to find
F#m
Things aren't always just what they seem
F#m                     E     F#m
I want to turn the whole thing upside
A       B                         E      F#m
All finer things they say just can't be found
A      B                        E       F#m
I'll share this love I find with everyone
A      B                      E          F#m
We'll sing and dance to Mother Nature's songs
A      B                              G#m        F#m
This world keeps spinning and there's no time to waste
G#m                  F#m                    B
Well it all keeps spinning spinning round and round and
E          F#m
Upside down
A          B                         E          F#m
Who's to say what's impossible and can't be found
A            B                      E
I don't want this feeling to go away