Things We Lost In the Fire by Bastille | Lyrics with Guitar Chords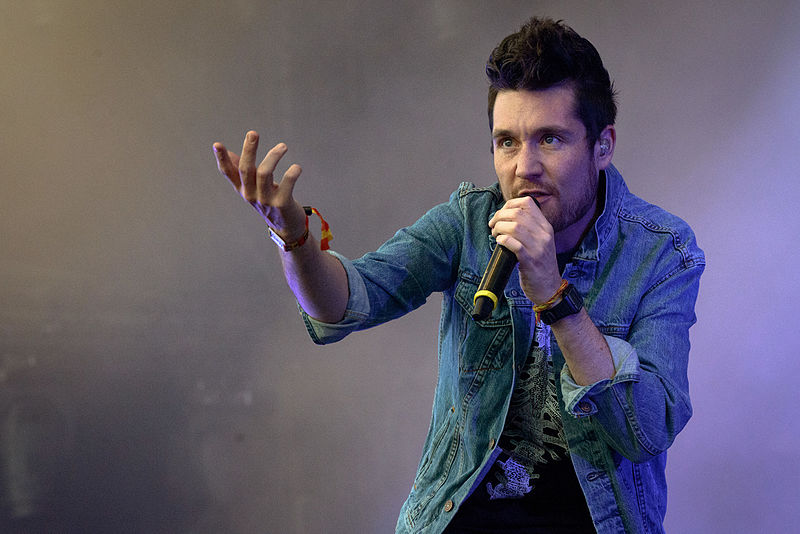 Things We Lost In the Fire – Introduction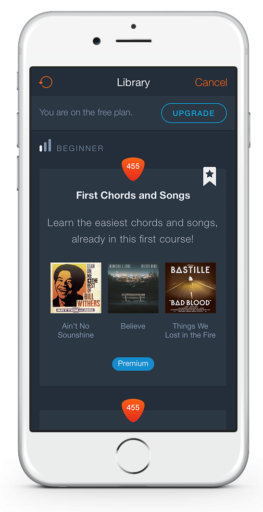 Along with "Pompeii", this song by British indie rockers Bastille is one of the successful singles off their debut album. Although indie bands tend to boast rather unpolished and simply produced records, Bastille's sound can be described as hi-fi and very lush. This song in particular features multi-layered singing as well as sampled strings playing pizzicato overdubs, as well as vocal overdubs that bring the music closer to the electropop realm.
You can learn to play the complete "Things We Lost In the Fire" song with guitar chords, lyrics and a strumming trainer directly in the Uberchord app.
Things We Lost In the Fire – Key of the Song
The song is in the guitar-friendly Key of E-minor, which certainly eases thing up quite a bit. Unlike "Pompeii", this song has a more varied structure, featuring a short modulation (change of key) in the middle of the song.
The song is based on two turnarounds. The intro features the following:
i – VI – VII
i – VI – iv – VII
You'd thus have Emin – C – D – Emin – C – Amin – D
Both verses and chorus feature the following:
i – VII – v = VI
Emin – D – Bmin – C
Then there is the aforementioned modulation to the key of A minor around the middle. This modulation is done without much preparation, but it still fits the overall vibe of the tune:
i – VI – III – VII
Amin – Fmaj – Cmaj – Gmaj
In general, these are very common turnarounds. If I were you I'd pay special attention to both of them as you'll encounter in several other songs.
Things We Lost In the Fire – Lyrics & Chords

The chords you will need are quite simple to fret. C-major seems to cause headaches to several beginners, so make sure your fingers are properly placed, so as to avoid muting strings.
Verse
Em        C           D
Things we lost to the flame
Em           C     Am  D
Things we'll never see again
Em       C       D
All that we've amassed
Em     C        Am             D
Sits before us, shattered into ash

Chorus

Em                    D
These are the things, the things we lost
Bm                        C
The things we lost in the fire fire fire
Em                    D
These are the things, the things we lost
Bm                        C
The things we lost in the fire fire fire


Em         D
We sat and made a list
Bm                    C
Of all the things that we have
Em                D
Down the backs of table tops
Bm                    C
Ticket stubs and your diaries
Em          D
I read them all one day
     Bm                  C
When loneliness came and you were away
Em              D
Oh they told me nothing new,
      Bm                         C
But I love to read the words you used

Chorus

Em                  D
I was the match and you were the rock
Bm                   C
Maybe we started this fire
Em               D
We sat apart and watched
Bm                      C
All we had burned on the pyre

Em                 D
(You said) we were born with nothing
       Bm                       C
And we sure as hell have nothing now
 Em                D
(You said) we were born with nothing
       Bm                       C
And we sure as hell have nothing now

Chorus

Am          F                  C                 G
Do you understand that we will never be the same again?
Am          F                  C                 G
Do you understand that we will never be the same again?
Am                  F                 C                 G
The future's in our hands and we will never be the same again
Am                  F                 C                 G
The future's in our hands and we will never be the same again


Chorus
Ending

Em          C          D
Flames they licked the walls
Em            C               Am        D
Tenderly they turned to dust all that I adore
Video Tutorial – Things We Lost In the Fire
*Cover image of Bastille courtesy:© pitpony.photography / CC-BY-SA-3.0.
Website:www.pitpony.photography.de