Stay by Rihanna | Lyrics with Guitar Chords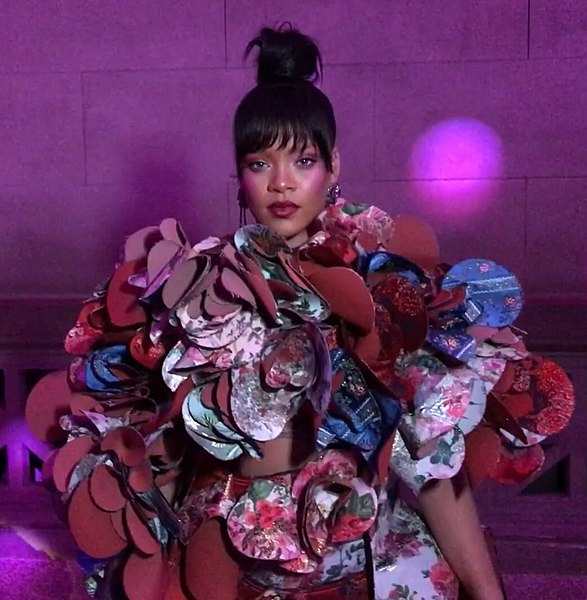 Stay by Rihanna was featured on her seventh studio album, Unapologetic released in 2012. Stay was co-written by Ekko and Justin Parker.
You can learn to play Stay by Rihanna with guitar chords, lyrics and a strumming trainer directly in the Uberchord app (coming soon).
Key of the Song: C major
The original key for Stay by Rihanna is C major.
Guitar Chords for Stay by Rihanna
Video Lesson
Stay by Rihanna – Lyrics with Chords
Intro:
 
C        Dm Am        Am7 Am   Am7 Am  Am7 x2
 
 
Verse 1:
 
C               Dm Am        Am7 Am   Am7 Am  Am7
All along there was a fever
C                Dm     Am        Am7 Am   Am7 Am  Am7
A cold sweat hot-headed believer
          C                  Dm    Am         Am7 Am   Am7 Am  Am7
I threw my hand in the air and said show me something
         C          Dm    Am        Am7 Am   Am7 Am  Am7
He said if you dare come a little closer
 
 
Pre-Chorus:
 
  F                  Dm                   Am
Round and around and around and around we go
       F                      Dm                  G      G'
Ohhhh now tell me now tell me now tell me now you know
 
 
Chorus:
 
 C                     Dm
Not really sure how to feel about it
  Am                      F
Something in the way you move
C                         Dm
Makes me feel like i cant live without you
    Am               F
It takes me all the way
            C        Dm Am        Am7 Am   Am7 Am  Am7
I want you to stayyyyy
 
 
Verse 2:
 
 
C               Dm   Am        Am7 Am   Am7 Am  Am7
It's not much of a life you're living
     C               Dm Am        Am7 Am   Am7 Am  Am7
It's not just something you take, is giving
 
 
Pre-Chorus:
 

 
  F                   Dm                  Am
Round and around and around and around we go
        F                      Dm                   G     G'
Ohhhhh now tell me now tell me now tell me now you know
 
 
Chorus:
 

 
 C                    Dm
Not really sure how i feel about it
  Am                      F
Something in the way you move
  C                        Dm
Makes me feel like i cant live without you
  Am                 F
It takes me all the way
              C        Dm Am        Am7 Am   Am7 Am  Am7
I want you to stayyyyyyyyyy
 
 
Bridge:
 
(Both)
 
  F  Am                Dm           Em
Ooooohhhh the reason I hold on
  F   Am                  Dm
Ooooohhhh cause I need this hole gone
 
 
Pre-Chorus:
 
(Both)
 
F
Funny you're the broken one
     Dm                      Am
But im the only one who needed saving
      F
Cause when you never seen the light  
    Dm                              G       G'
It's hard to know which one of us is caving
 
 
Chorus:
 
(Both)
 
 C                    Dm
Not really sure how to feel about it
  Am                      F
Something in the way you move
    C                     Dm
Makes me feel like I cant live without you
   Am                F
It takes me all the way
               C    Dm   Am    F
I want you to stayyyyyyyyyy   
   C    Dm   Am    F
Stayyyyyyyyyyy
                 C  Dm
I want you to stay
  Am      F
Ohhhhhh