Malibu by Miley Cyrus | Lyrics With Guitar Chords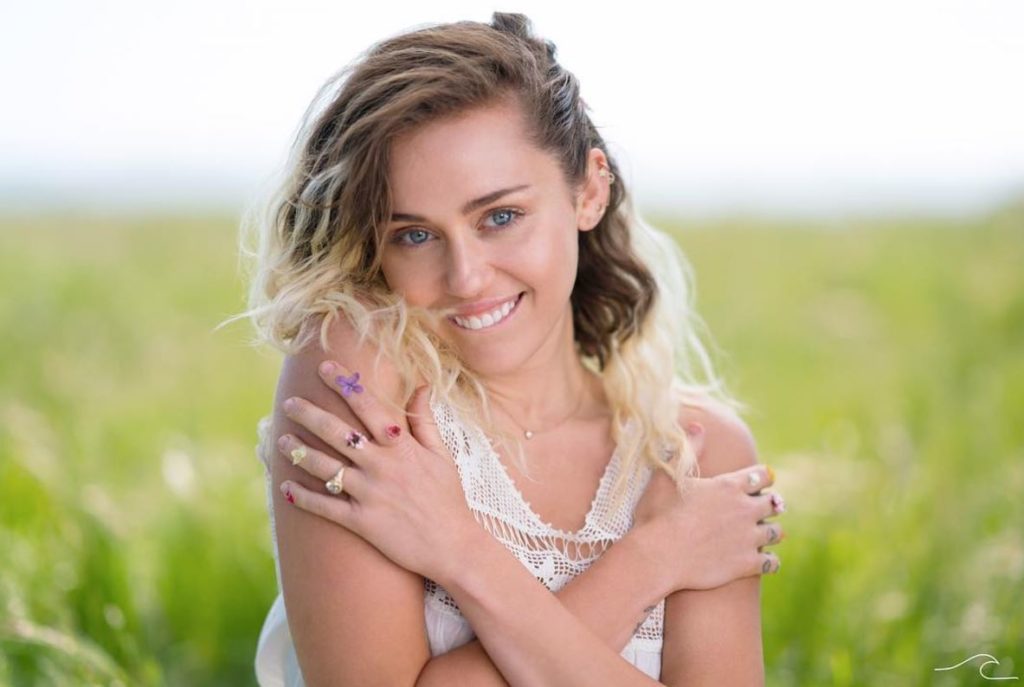 Malibu by Miley Cyrus was released in 2017. It was her 9th top 10 hit on the Billboard charts and signaled a change from the controversial image she conjured years before. The song is about her relationship with then fiance Liam Hemsworth.
You can learn to play Malibu by Miley Cyrus with guitar chords, lyrics and a strumming trainer directly in the Uberchord app. This app helps listen to guitar chords as well as play songs and identify chords too.
Key of the Song:
The original key of Malibu by Miley Cyrus is in Ab major.
Guitar Chords for Malibu by Miley Cyrus
Video Lesson
Malibu by Miley Cyrus – Lyrics with Chords
[Intro]
Ab

 

Absus4

 

Ab

 

Absus4


 
 


[Verse 1]


Ab

                            

Absus4

       

Ab

   

Absus4




I never came to the beach, or stood by the ocean


Cm

                 

Db

               

Cm

                      

Db




I never sat by the shore, under the sun with my feet in the sand


                

Ab

              

Absus4

     

Ab




But you brought me here and I'm happy that you did


      

Absus4

   

Ab

               

Absus4

   

Ab

      

Absus4




'Cause now I'm as free as birds catching the wind


Ab

                               

Absus4

    

Ab

      

Absus4




I always thought I would sink, so  I  ne - ver swam


  

Cm

                        

Db




I never went boatin', don't get how they are floatin'


    

Cm

                 

Db

                       

Fm

      

Bbm




And sometimes I get so scared of what I can't understand


 
 


[Chorus]


           

Ab

 

Cm

        

Fm

  

Bbm




But here I am,  next to you


           

Ab

       

Cm

    

Fm

   

Bbm




The sky is more blue  in Malibu


        

Ab

 

Cm

    

Fm

   

Bbm




Next to you  in Malibu


        

Ab

 

Cm




Next to you


 
 


[Verse 2]


Ab

                        

Absus4

      

Ab

     

Absus4




We watched the sun go down as we were walking


Ab

                            

Absus4

   

Ab

          

Absus4




I'd spent the rest of my life standing here talking


Ab

                               

Absus4

      

Ab

   

Absus4




You would explain the current, as  I  try to smile


Cm

                     

Db

                     

Cm




Hoping I just stay the same, and nothing will change


             

Db

             

Ab

          

Absus4

 

Ab




And it'll be us, just for a while. Do we even  exist?


           

Absus4

    

Ab

               

Absus4

     

Ab

      

Absus4




That's when  I  make the wish, to swim away with the fish


   

Ab

                        

Absus4

   

Ab

      

Absus4




Is it supposed to be this hot all summer long?


Cm

                 

Db

                        

Cm




I never would've believed you if three years ago you told me


    

Db

              

Fm

       

Bbm




I'd be here writing this song


 
 


[Chorus]


           

Ab

 

Cm

        

Fm

  

Bbm




But here I am,  next to you


           

Ab

     

Cm

    

Fm

   

Bbm




The sky is so blue  in Malibu


        

Ab

 

Cm

    

Fm

   

Bbm




Next to you  in Malibu


        

Ab

 

Cm




Next to you


 
 


[Instrumental]


Ab

 

Absus4

 

Ab

 

Absus4




Cm

 

Db

 

Cm

 

Db




Fm

 

Bbm

 

Ab

 

Cm




Fm

 

Bbm

 

Ab

 

Cm


 
 


[Chorus]


        

Fm

 

Bbm




Next to you


          

Ab

     

Cm

    

Fm

   

Bbm




The sky's so blue  in Malibu


        

Ab

 

Cm




Next to you


 
 


[Outro]


Ab

                              

Absus4

    

Ab

       

Absus4




We are just like the waves that flow back and forth


Ab




Sometimes I feel like I'm drowning


    

Absus4

          

Ab




And you're there to save me


                          

Absus4

  

Ab




And I wanna thank you with all of my heart


       

Absus4

 

Ab




It's a brand  new start


  

Absus4

 

Ab

           

Absus4

 

Ab

  

Absus4

 

Ab




A dream  come true in Ma  -  libu

X