Lean On Me by Bill Withers | Lyrics with Guitar Chords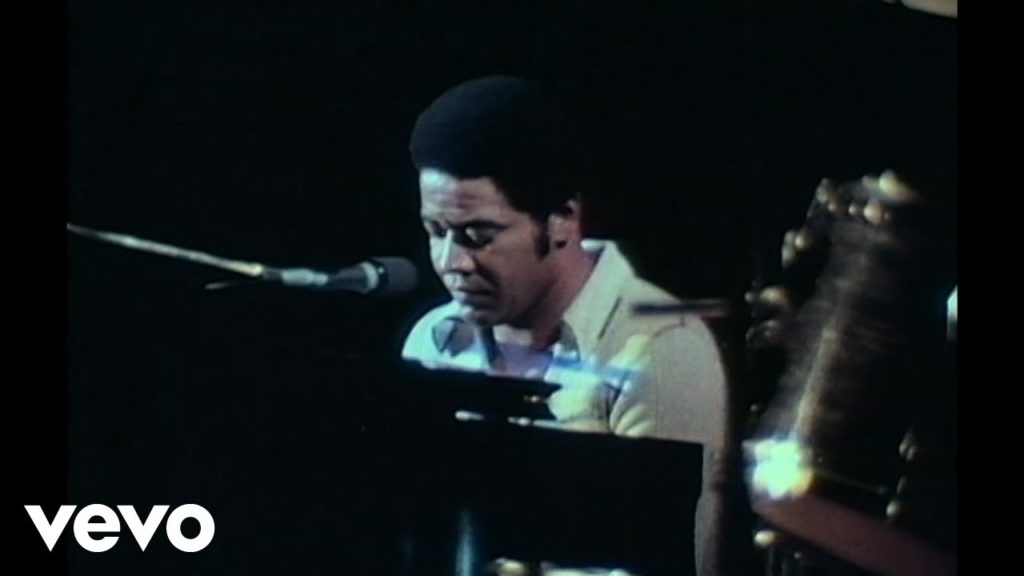 Lean On Me by Bill Withers was released in 1972. Withers wrote the song shortly after moving to Los Angeles from West Virginia, which he said had a stronger community ethic. Mary J Blige performed the song at US President Obama's first inauguration in 2009.
You can learn to play Lean On Me by Bill Withers with guitar chords, lyrics and a strumming trainer directly in the Uberchord app. This app listens to your guitar chords and gives you visual feedback in real-time in case you make a mistake.
Key of the Song:
The original key of Lean On Me by Bill Withers is in C major.
Guitar Chords for Lean On Me by Bill Withers
Since this song was originally played on piano, the guitar chords below will not match the voicings from that instrument. So like with other songs, it may be best to play them along with the song while the melodies are being sung. Notice that G7 and G9 are only variations of the G major chord at the open position and the barre chord version.
Video Lesson
Lean On Me by Bill Withers – Lyrics with Chords
[Intro]


 
| 

C

      

F

|(

F

)     

C

|(

C

)     

Em

|(

Em

) 

G9

   |
| 

C

      

F

|(

F

)     

C

|(

C

)     

G7

|(

G7

) 

C

    |
 
 


[Verse 1]


 


C

                

F




Sometimes in our lives


            

C




We all have pain


            

Em

 

G




We all have sorrow


C

             

F




But if we are wise


             

C

                

G7

 

C




We know that there's always tomorrow


 
 


[Chorus]


 
          

C

                 

F




Lean on me, when you're not strong


                 

C




And I'll be your friend


              

Em

    

G




I'll help you carry on


C

               

F




For it won't be long


               

C




'Til I'm gonna need


            

G7

   

C




Somebody to lean on


 
 


[Verse 2]


 


C

                   

F




Please swallow your pride


          

C




If I have things


            

Em

 

G




You need to borrow


C

              

F




For no one can fill


              

C




Those of your needs


               

G7

  

C




That you won't let show


 
 


[Bridge]


 
        

C




So just call on me brother, when you need a hand


       

C

                

G7

   

C




We all need somebody to lean on


       

C




I just might have a problem that you'd understand


       

C

                

G7

   

C




We all need somebody to lean on


 
 


[Chorus]


 
          

C

                 

F




Lean on me, when you're not strong


                 

C




And I'll be your friend


              

Em

    

G




I'll help you carry on


C

               

F




For it won't be long


               

C




'Til I'm gonna need


            

G7

   

C




Somebody to lean on


 
 


[Bridge]


 
        

C




So just call on me brother, when you need a hand


       

C

                

G7

   

C




We all need somebody to lean on


       

C




I just might have a problem that you'd understand


       

C

                

G7

   

C




We all need somebody to lean on


 
 


[Verse 3]


 


C

             

F




If there is a load


            

C




you have to bear


               

Em

 

G




That you can't carry


C

                

F




I'm right up the road


                

C




I'll share your load


            

G7

   

C




If you just call me (call me)