Leading music learning into the 21st century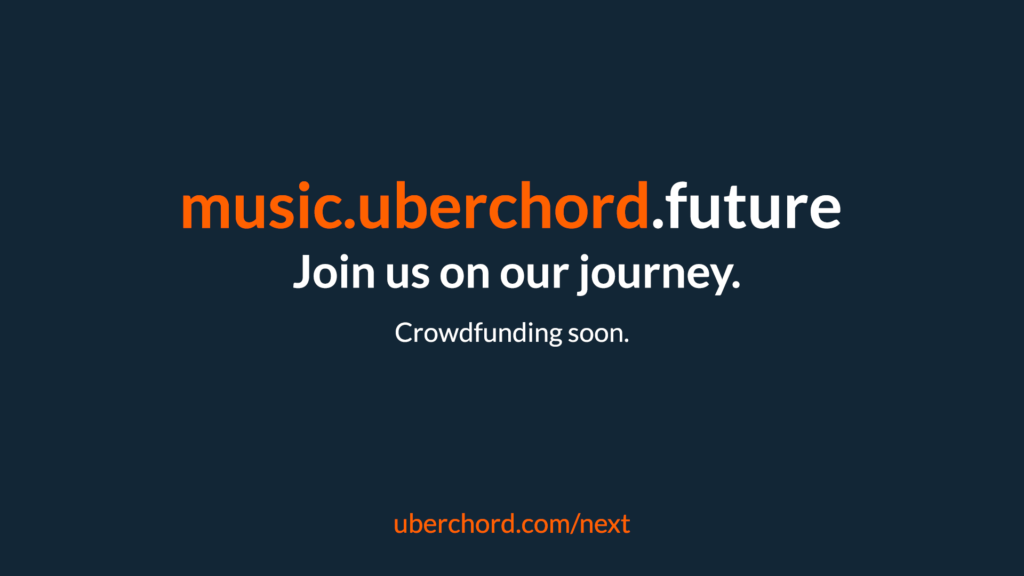 Making the world a bit more musical
Uberchord is a company dedicated to teach people how to make music. What started 2012 as a pipe dream has evolved — as I believe — one of the most advanced music learning apps.
Over the last four and a half years we've been developing Uberchord as a standalone iOS guitar learning app. Two years were necessary just to develop the underlying audio recognition technology. Many of our users say it's the best guitar app ever built. While that's not for us to judge, we're honored to receive such high praise. And we're determined to meet your expectations.
However, a single app is not enough.
Pushing it to the next level
To truly realize our vision of bringing music learning into the 21st century, we need to build an ecosystem, uniting learners, musicians, and teachers. We need to empower the community to work together on quality content and help build an extensive song library. We also want to aid teachers to work efficiently with their students. Above all, however, we believe that all that user generated content should be freely available on the internet – for everyone.
This is no easy goal. Bootstrapping the first two years developing the technology on our own, we soon realized we'd need professional investors as partners to make our vision a reality. We did find good partners to get to where we are today. Now it's time for the next step: we need to take on growth capital to take Uberchord to the next level and define the future of music education.
Crowdfunding — opening Uberchord to the public
We have strong commitments of our existing investors, but this time, in addition, we also want to reach out to our friends and loyal fans so that you can play a special role in this vision. Anyone can invest in Uberchord, no matter the amount and be part of this crazy journey. We're climbing into the future of music learning and inviting you along for the ride!
Pre-Register now for early access: www.uberchord.com/next
Sincerely,
Eckart Burgwedel
Co-Founder and CEO, Uberchord, Berlin