Friday I'm in Love by The Cure | Lyrics with Guitar Chords
Friday I'm in Love – Introduction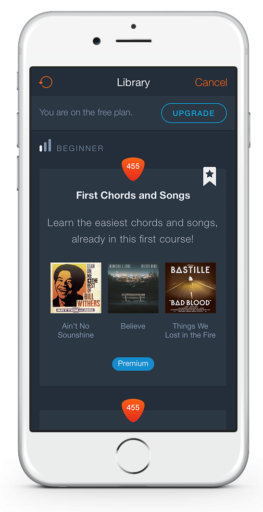 The Cure is usually associated with gloomy, melancholic rock, and as such, the vibe of Friday, I'm in Love is quite a typical for this British band's sound. Nonetheless, the song went on to become a worldwide hit, just like the album it was part of, Wish, which remains The Cure's most commercially successful album.
Quite alike Paul McCartney and "Yesterday", Robert Smith (singer and guitar player for The Cure) was unsure about the chord progression/melody of "Friday I am in love" was truly his. Just like Paul did, Robert would call people he knew and would ask them if the song sounded familiar to them.
This song is peculiar to me as the tuning of the instruments in the album is a bit higher than usual, hence the D sounds almost like Eb. After some research I found out why: Robert Smith forgot to turn off the vari-speed on the tape that was used to record the song. I personally believe such "mistakes" make a song stick out and catch the listener's attention.
You can learn to play the complete Friday I'm in Love by The Cure with guitar chords, lyrics and a strumming trainer directly in the Uberchord app.
Key of the Song – D major
The song is in the guitar-friendly Key of D major. Thus you won't be fretting a whole lot of barre chords.
In terms of chord progressions, the song is quite simple. In the intro and verses you have the following:
I – IV – I – V – vi – IV – I – V
D – G – D – A – B – G – D – A
The bridge:
IV – V – vi – IV – I – V
G – A – B – G – D – A
Friday I'm in Love – Video Lesson
This lesson comes quite close to the original song:
Friday I'm in love – Lyrics & Chords
D G
I don't care if Monday's blue
D A
Tuesday's grey and Wednesday too
Bm G
Thursday I don't care about you
D A
It's Friday I'm in love
D G
Monday you can fall apart
D A
Tuesday Wednesday break my heart
Bm G
Thursday doesn't even start
D A
It's Friday I'm in love
Chorus
G A
Saturday wait
Bm G
And Sunday always comes too late
D A
But Friday never hesitate…
D G
I don't care if Mondays black
D A
Tuesday Wednesday heart attack
Bm G
Thursday never looking back
D A
It's Friday I'm in love
Interlude
D G D A Bm G D A
D G
Monday you can hold your head
D A
Tuesday Wednesday stay in bed
Bm G
Or Thursday watch the walls instead
D A
It's Friday I'm in love
Chorus
Bm G
Dressed up to the eyes, it's a wonderful surprise
D A
To see your shoes and your spirits rise
Bm G
Throwing out your frown and just smiling at the sound
D A
And as sleek as a shriek spinning round and round
Bm G
Always take a big bite, it's such a gorgeous sight
D A
To see you eat in the middle of the night
Bm G
You can never get enough, enough of this stuff
Refrain
D A
It's Friday I'm in love
D G
I don't care if Monday's blue
D A
Tuesday's grey and Wednesday too
Bm G
Thursday I don't care about you
D A
It's Friday I'm in love
D G
Monday you can fall apart
D A
Tuesday Wednesday break my heart
Bm G
Thursday doesn't even start
D A
It's Friday I'm in love
Outro
D G D A Bm G D A