In The End by Linkin Park | Lyrics With Guitar Chords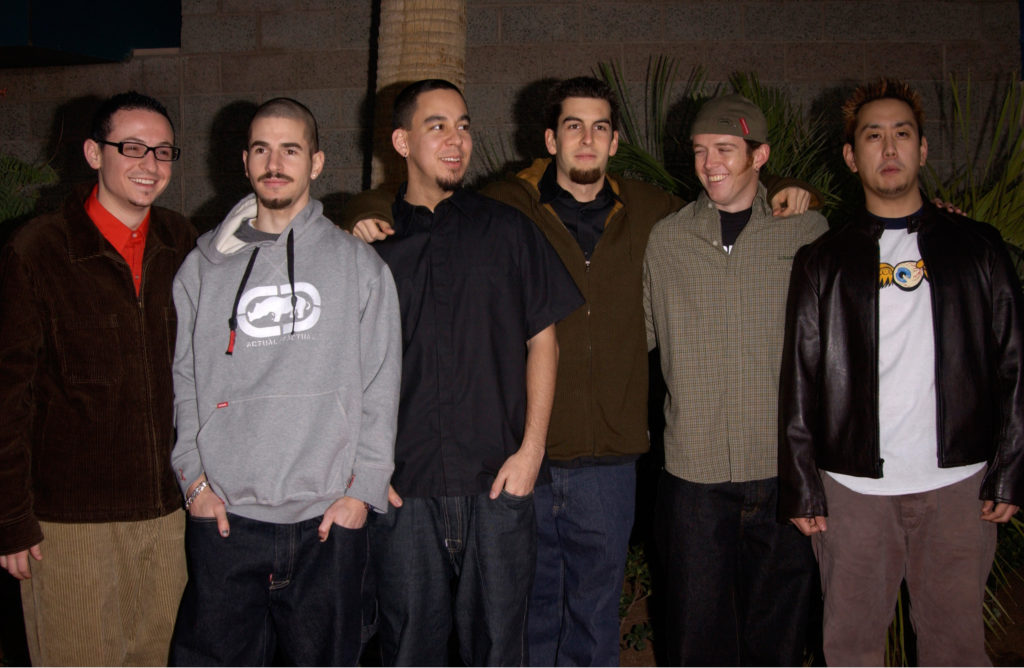 In The End by Linkin Park was released in 2001. Although Chester Benington initially didn't like the song, it has since become one of the few nu metal songs to surpass 1 billion streams on Spotify. It reached number two on the charts, which has since been their highest charting single.
You can learn to play In The End by Linkin Park with guitar chords, lyrics and a strumming trainer directly in the Uberchord app. This app helps listen to guitar chords as well as play songs and identify chords too.
Key of the Song:
The original key of In The End by Linkin Park is in C major.
Guitar Chords for In The End by Linkin Park
In The End is another perfect beginner song to learn as the riff is pretty easy. The chords are also not hard to change between and there's just two of them.
Like in Numb, you can also substitute power chords for the full chord shapes.
Video Lesson for In The End by Linkin Park
In The End by Linkin Park – Lyrics with Chords
[Intro]


 


Am

 

G

 x4
 


Intro Riff:


 


e|-----------------------|


B|-----------------------|


G|-----------------------|


D|---2-2-----------------|


A|-0-----3-2-2-2-2-2-3---|    3x


E|-----------------------|


 


e|-----------------------|


B|-----------------------|


G|-----------------------|


D|---2-2-----------------|


A|-0-----3-2-------------|    1x


E|-----------------------|


 
 


[Verse]


 
               

Am




It starts with one thing I don't know why


   

G




It doesn't even matter how hard you try


F




Keep that in mind I designed this rhyme


   

G




To explain in due time


 
         

Am




All I know, time is a valuable thing


G




Watch it fly by as the pendulum swings


F




Watch it count down to the end of the day


         

G




The clock ticks life away


 
          

Am




It's so unreal, didn't look out below


G




Watch the time go right out the window


F




Trying to hold on, but didn't even know


   

G




Or wasted it all just to 


 
          

Am




Watch you go, I kept everything inside


    

G




And even though I tried, it all fell apart


F




What it meant to me will eventually be


   

G




A memory of a time when


 
 


[Chorus]


 
           

Am

              

C




I tried so hard and got so far


           

G

                   

F




But in the end it doesn't even matter


         

Am

              

C




I had to fall to lose it all


           

G

                   

F




But in the end it doesn't even matter


 
 


[Verse]


 


Am




One thing, I don't know why


   

G




It doesn't even matter how hard you try


F




Keep that in mind I designed this rhyme


   

G




To remind myself how


 
           

Am

                                         

G




I tried so hard, in spite of the way you were mocking me


                                     

F




Acting like I was part of your property


                                          

G




Remembering all the times you fought with me


 
                        

Am




I'm surprised it got so far


                                     

G




Things aren't the way they were before


                                     

F




You wouldn't even recognize me anymore


                                   

G




Not that you knew me back then but it all comes back to me 


 
       

Am




In the end you kept everything inside


         

G




And even though I tried, it all fell apart


F




What it meant to me will eventually be


       

G




A memory of a time when


 
 


[Chorus]


 
           

Am

              

C




I tried so hard and got so far


           

G

                   

F




But in the end it doesn't even matter


         

Am

              

C




I had to fall to lose it all 


           

G

                   

F




But in the end it doesn't even matter


 
 


[Bridge]


 
            

Am

       

G




I've put my trust in you


          

F

           

G




Pushed as far as I can go


             

Am




And for all this 


             

G

                    

F

   

G




There's only one thing you should know


 
            

Am

       

C




I've put my trust in you


          

G

            

F




Pushed as far as I can go


             

Am




And for all this


             

C

                    

G

   

F




There's only one thing you should know


 
 


[Chorus]


 
           

Am

              

C




I tried so hard and got so far


           

G

                   

F




But in the end it doesn't even matter


         

Am

              

C




I had to fall to lose it all


           

G

                   

F




But in the end it doesn't even matter


 
 


[Outro]


 


Am

 

G

 x4  

Am

 1x
 


Final Riff:


e|-----------------------|


B|-----------------------|


G|-----------------------|


D|---2-2-----------------|


A|-0-----3-2-2-2-2-2-3---|    3x


E|-----------------------|


 


e|-------------------------------------|


B|------------------------------0-1-0--|


G|----------------------------2--------|


D|---2-2--------------------2----------|


A|-0-----3-2-2-2-2-2-3--0-3------------|    1x


E|-------------------------------------|