Black by Pearl Jam | Lyrics with Guitar Chords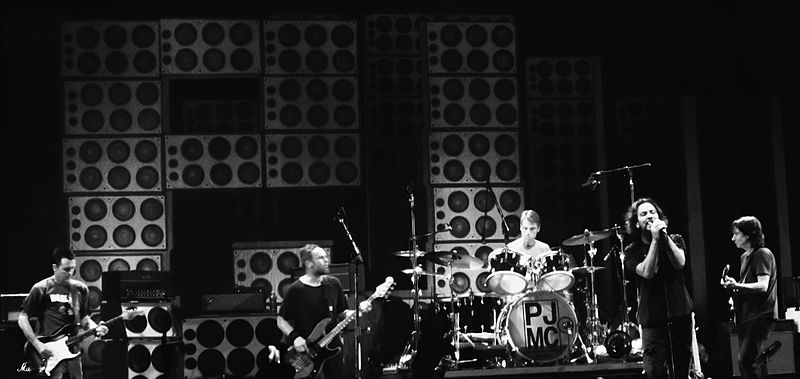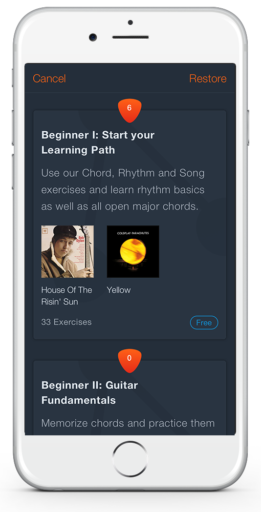 Grunge music is known for rather simple, yet unorthodox chord progressions. "Black" is from Pearl Jam's debut album "Ten" which was released in 1991. Featuring lyrics dealing with a failed relationship, the song employs guitar ideas reminiscent of Stevie Ray Vaughan, but instead of being based on pentatonic colours, they rely upon simple chord embellishments.
Animated by the commercial success of the song, Pearl Jam's record label suggested the song be released as a single. Due to the personal nature of the lyrics, the band refused. The song is a conjoint effort by guitarist Gossard, who came up with the music for the song, and Vedder, who wrote its lyrics. Along with other accolades "Black" was voted the 9th Best Ballad of All Time by Rolling Stone.
You can learn to play Black by Pearl Jam with guitar chords, lyrics and a strumming trainer directly in the Uberchord app.
Key of the Song: A major
The song can be considered polytonal, with strophes in the Key of A major and pre-choruses and chorus in E minor.
The song is introduced by a  V7 – I – turnaround in the key of A major, which yields E7 – A.
In the verses, this idea is expanded upon by means of layered guitars.
In the pre-chorus, there is an abrupt modulation towards E minor as well as a commonly used turnaround, a VI – i.
Cmaj – Em
Guitar Chords for Black by Pearl Jam
The song is fairly easy to play and you need not use a capo nor change your guitar's tuning.
You will need to employ the following chords:
E7 – A and Asus4 (a slight modification of A) – C – D – Emin
Black – Video Lesson
Black Lyrics with Guitar Chords
Verse
E                A Asus4 A
Sheets of empty canvas
E                A  Asus4 A
untouched sheets of clay
E                            A
were laid spread out before me
E
as her body once did
E            A
all five horizons,
E               A                       Asus4 A
revolved around her soul as the earth to the sun
E                  A
now the air I tasted and breathed,
E
has taken a turn
Pre-Chorus
C                      Em
oooh and all I taught her was.. everything
C                              Em
oooh I know she gave me all.. that she wore
Chorus
D
and now my bitter hands
C
chafe beneath the clouds
Em
of what was everything
D                         C
oh the pictures have all been washed in black
Em
tattooed everything
Verses
E       A          Asus4 A
I take a walk outside
E          A              Asus4 A
I'm surrounded by some kids at play
E             A
I can feel their laughter
E
so why do I sear?
Pre-Chorus
Chorus
D
and now my bitter hands
C
cradle broken glass
Em
of what was everything
D                   C
all the pictures have all been washed in black
Em
tattooed everything
D
all my love gone bad
C
turned my world to black
D
tattooed all I see
C
all that I am
Em
all that I'll be   yeah
Em          D           C
uh huh     uh huh     woooh
Bridge
Em
I know someday you'll have a beautiful life
D
I know you'll be the sun,
C                     Em            D
in somebody else's sky, why
C                        Em
can't it be in, can't it be mine