Batman Theme by The Ventures | Lyrics with Guitar Tabs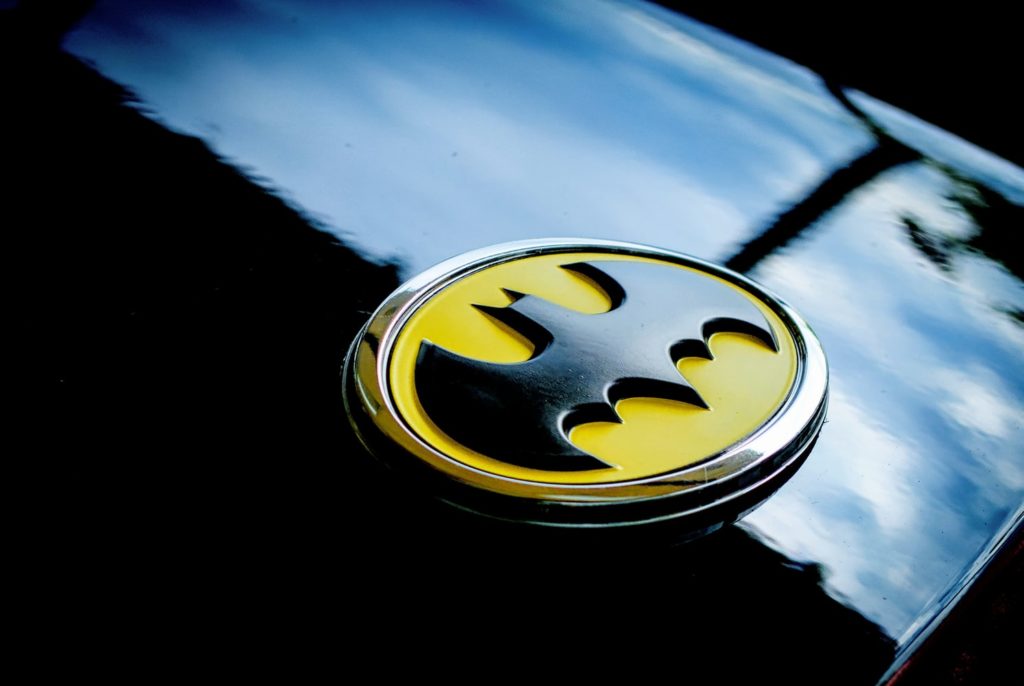 Batman Theme by The Ventures was originally the title song of the 1966 Batman TV series, composed by Neal Hefti. This song is built around a guitar hook reminiscent of spy film scores and surf music. It has a twelve-bar blues progression.
This is an extremely fun song to play if you're a fan of Batman at all, but you may not be too familiar with twelve bar blues progressions. Learning how to play a few of these, as well as how they work musically, will help a lot whenever you encounter a song like this one. As a guitar player, you're going to run into this quite a bit no matter what genre you play in! We suggest that you read up on these progressions in our intro to 12 bar blues progressions.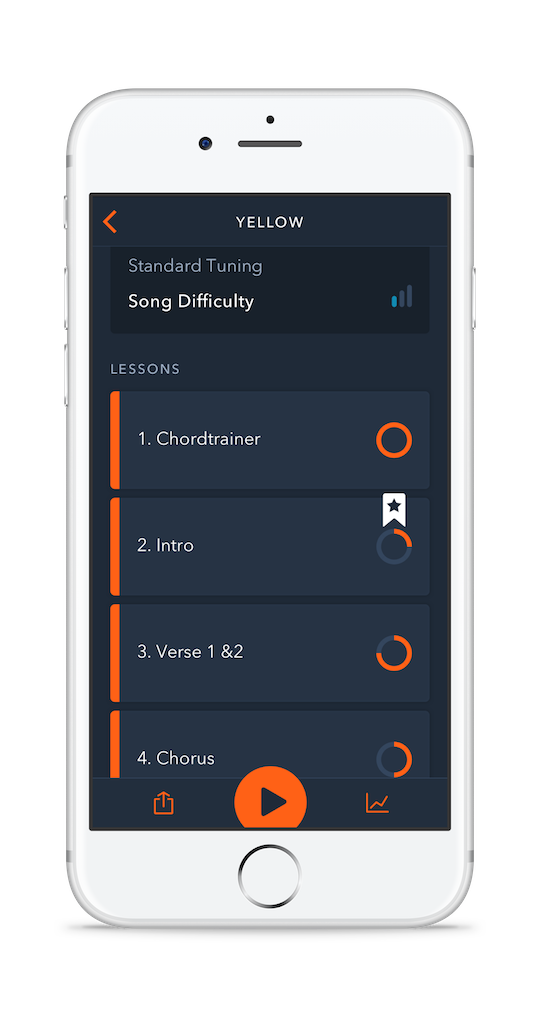 You can also learn to play hundreds of other popular songs with guitar chords, lyrics and a strumming trainer directly in the Uberchord app.
Key of the Song: C major
The original key for Batman Theme by The Ventures is C major.
Video Lesson
Batman Theme by The Ventures – Lyrics with Guitar Tabs
Main Riff:
All downstokes, slight palm mute, plays through the whole song.
e|---------------------------------------------------------------------|
B|---------------------------------------------------------------------|
G|---------------------------------------------------------------------|
D|---------------------------------------------------------------------|
A|---4-4-3-3-2-2-3-3-4-4-3-3-2-2-3-3-4-4-3-3-2-2-3-3-4-4-3-3-2-2-3-4---|
E|---2-2-1-1-0-0-1-1-2-2-1-1-0-0-1-1-2-2-1-1-0-0-1-1-2-2-1-1-0-0-1-2---|
 
e|-------------------------------------|
B|-------------------------------------|
G|-------------------------------------|
D|---2-2-1-1-0-0-1-1-2-2-1-1-0-0-1-4---|
A|---4-4-3-3-2-2-3-3-4-4-3-3-2-2-3-2---|
E|-------------------------------------|
 
e|-------------------------------------|
B|-------------------------------------|
G|-------------------------------------|
D|-------------------------------------|
A|---4-4-3-3-2-2-3-3-4-4-3-3-2-2-3-4---|
E|---2-2-1-1-0-0-1-1-2-2-1-1-0-0-1-2---|
 
e|-------------------------------------|
B|-------------------------------------|
G|-------------------------------------|
D|---6-6-5-5-4-4-5-6-4-4-3-3-2-2-3-4---|
A|---4-4-3-3-2-2-3-4-2-2-1-1-0-0-1-2---|
E|-------------------------------------|
 
e|-------------------------------------|
B|-------------------------------------|
G|-------------------------------------|
D|-------------------------------------|
A|---4-4-3-3-2-2-3-3-4-4-3-3-2-2-3-3---|
E|---2-2-1-1-0-0-1-1-2-2-1-1-0-0-1-1---|
 
The "BATMAN" bit:
e|-------------------------------------------------------------------------|
B|---5--5----------10-10---------5--5----------12--12\----10-10\---5--5----|
G|---3--3----------8--8----------3--3----------10--10\----8--8\----3--3----|
D|---4--4----------9--9----------4--4----------11--11\----9--9\----4--4----|
A|-------------------------------------------------------------------------|
E|-------------------------------------------------------------------------|
 
Solo:
e|----------------------------------------------------------------------------------------|
B|----------------------------------------------------------------------------------------|
G|----------------------------------------------------------------------------------------|
D|----------------------------------------------------------------------------------------|
A|-------------------2---------2---------------7-8-9\------------2---------2--------------|
E|---2--2----2-5-2-6-------2-5---5-2-0-2-2~----5-6-7\----2-5-2-6-------2-5---5-2-0-2-2~---|
 
e|------------------------------------------------|
B|------------------------------------------------|
G|------------------------------------------------|
D|------------------------------------------------|
A|---9-10-11\------------2--------2---------------|
E|---7--8--9\----2-5-2-6------2-5---5-2-0-2-2~----|
 
End section:
e|-----------------|     |------------------------------------------------|
B|-----------------|     |------------------------------------------------|
G|------14-16b~----|     |-------14-16b16b16b16b16b16b--16p14----14-------|
D|---16------------| x5  |---16-------------------------------16----16----|
A|-----------------|     |------------------------------------------------|
E|-----------------|     |------------------------------------------------|