Angels by Robbie Williams | Lyrics with Guitar Chords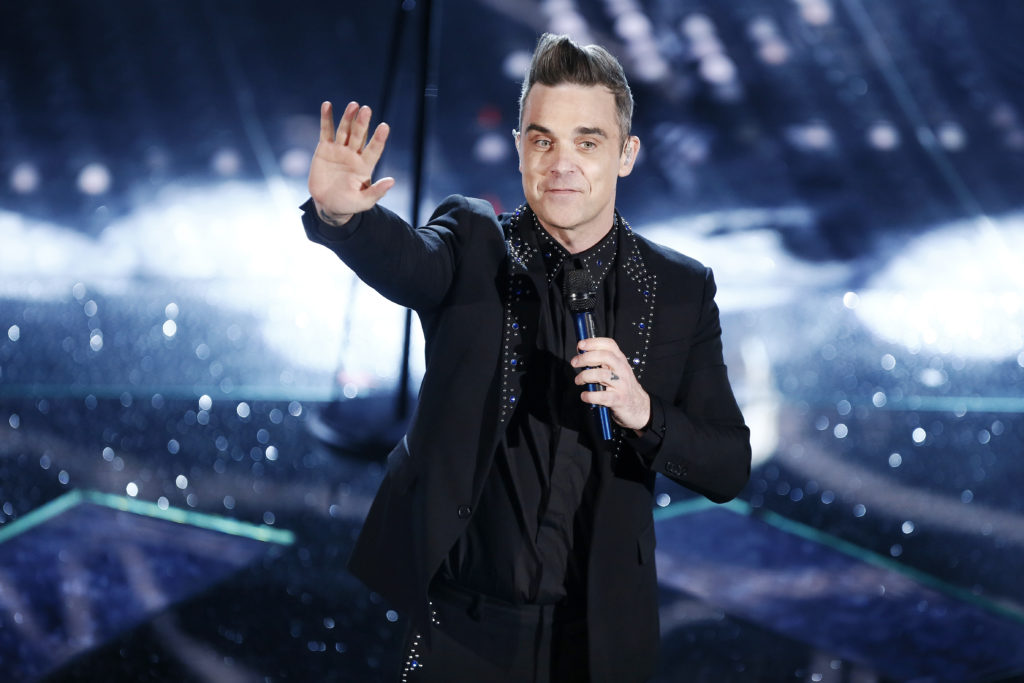 Angels by Robbie Williams was released in 1997. The song is claimed to have been written in 25 minutes with his frequent collaborator Guy Chambers. It has since become a frequently requested song at funerals in the UK, according to one poll in 2005.
You can learn to play Angels by Robbie Williams with guitar chords, lyrics and a strumming trainer directly in the Uberchord app. This app helps listen to guitar chords as well as play songs and identify chords too.
Key of the Song:
The original key of Angels by Robbie Williams is in E major.
Guitar Chords for Angels by Robbie Williams
To play these chords, it's key to keep your fret hand ready for the change from E to A. You can do this by keeping the fingers holding the 2nd frets on the E chord ready to play the 2nd frets on the A chord. Also take note of the position changes from open position to the 4th fret position and then to the 2nd position.
Keep all of this mind and you should have no problems with this song.
Video Lesson for Angels by Robbie Williams
Angels by Robbie Williams – Lyrics with Chords
[Verse 1]


E




I sit and wait 


                     

A

            

C#m

  

B




does an angel contemplate my fate 


            

E




and do they know


 


the places where we go


                     

A

   

C#m

 

B




when we´re grey and old


               

F#m




´cos I´ve been told 


           

A

               

C#m7

          

A




that salvation lets their wings unfold 


            

D




so when I'm lying in my bed 


         

A/C#




thoughts running through my head


      

E

                       

D




and I feel that love is dead


           

A/C#

        

E




I'm loving angels instead


 


[Chorus]


                 

B

                     

C#m




and through it all she offers me protection 


                    

A




a lot of love and affection 


                     

E




whether I'm right or wrong


                   

B




and down the waterfall


                 

C#m




wherever it may take me 


                       

A




I know that life wont break me


                

E/G#

            

F#m

      

D




when I come to call she wont forsake me 


           

A/C#

            

E




I'm loving angels instead 


 


[Verse 2]


E




when I'm feeling weak 


                          

A

             

C#m

 

B




and my pain walks down a one way street


         

E




I look above 


                         

A

                

C#m

  

B




and I know ill always be blessed with love


     

D




and as the feeling grows 


              

A/C#




she breathes flesh to my bones


     

E

                 

D




and when love is dead 


           

A/C#

       

E




I'm loving angels instead 


 


[Chorus]


               

B

                   

C#m




and through it all she offers me protection 


                    

A




a lot of love and affection 


                     

E




whether I'm right or wrong


                   

B




and down the waterfall


                 

C#m




wherever it may take me 


                       

A




I know that life wont break me


                

E/G#

            

F#m

       

D




when I come to call she wont forsake me 


           

A/C#

       

E




I'm loving angels instead 


 


[Solo]


Bm

 

A

 

E

 

E

     x4
 


[Chorus]


              

B

                   

C#m




and through it all she offers me protection 


                    

A




a lot of love and affection 


                     

E




whether I'm right or wrong


                   

B




and down the waterfall


                 

C#m




wherever it may take me 


                       

A




I know that life wont break me


                

E/G#

            

F#m

       

D




when I come to call she wont forsake me 


           

A/C#

       

E




I'm loving angels instead